Everything olde is new again, and our newest brew is a nod to brewing history.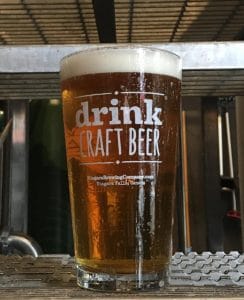 Our Olde English Ale is a best bitter – taking notes from beers created at the start of the 20th century as a draught alternative to country-brewed pale ale.  Our beer sits at 35 IBU and 4.7% ABV, featuring an almost all English hop bill that is hop forward with floral, herbal and slightly spicy hop notes.  A kick of specialty English malt adds hints of bread crust and sweetness through caramel notes.
Olde English Ale is now available on tap, we invite you to stop by to try it!