At Niagara Brewing Company, we take immense pride in developing craft beers that not only quench your thirst but also elevate your taste experience. The newest brew on our rotating taps is no exception. Best Bitter holds a special place in our hearts at our Niagara Falls brewery as it beautifully captures the essence of both time-honoured brewing techniques and modern craft beer innovation.
A Sip of Tradition: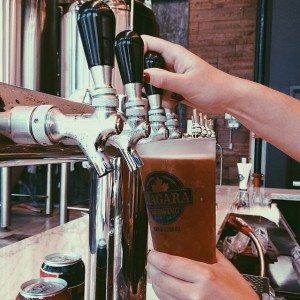 Best Bitter is a nod to the classic English Bitter style, known for its balanced flavours and moderate bitterness. This style has a rich history that dates back generations, and with Best Bitter, we pay homage to the brewing traditions that paved the way for the vibrant craft beer scene we enjoy today.  Sipping our Best Bitter reveals an earthy, fruity character with hints of caramel sweetness and an aroma that features notes of fruitiness and bread.
The Perfect Balance:
This new Niagara Falls craft beer boasts an impressive 4.6% alcohol by volume (ALC) content, providing the ideal balance between a sessionable beer and a flavourful taste experience. Our brewing experts have meticulously crafted Best Bitter to deliver a delightful combination of malty sweetness and a gentle hop bitterness. With 33 International Bitterness Units (IBUs), this brew strikes the perfect equilibrium, making it approachable for both seasoned craft beer aficionados and those new to the world of craft brews. Best Bitter complements our craft beer line-up that also features award-winning craft beers and seasonal flavours, and is a great choice to add to a beer flight to sample.
Crafted with Passion:
Creating Best Bitter was a labour of love for the team at our craft brewery in Niagara Falls. Every ingredient was carefully selected to ensure the utmost quality and authenticity. From the finest malted grains that lay the foundation of its flavor profile to the meticulously chosen hops that provide that satisfying bitterness, this brew is a testament to our commitment to excellence.
Pairing Possibilities: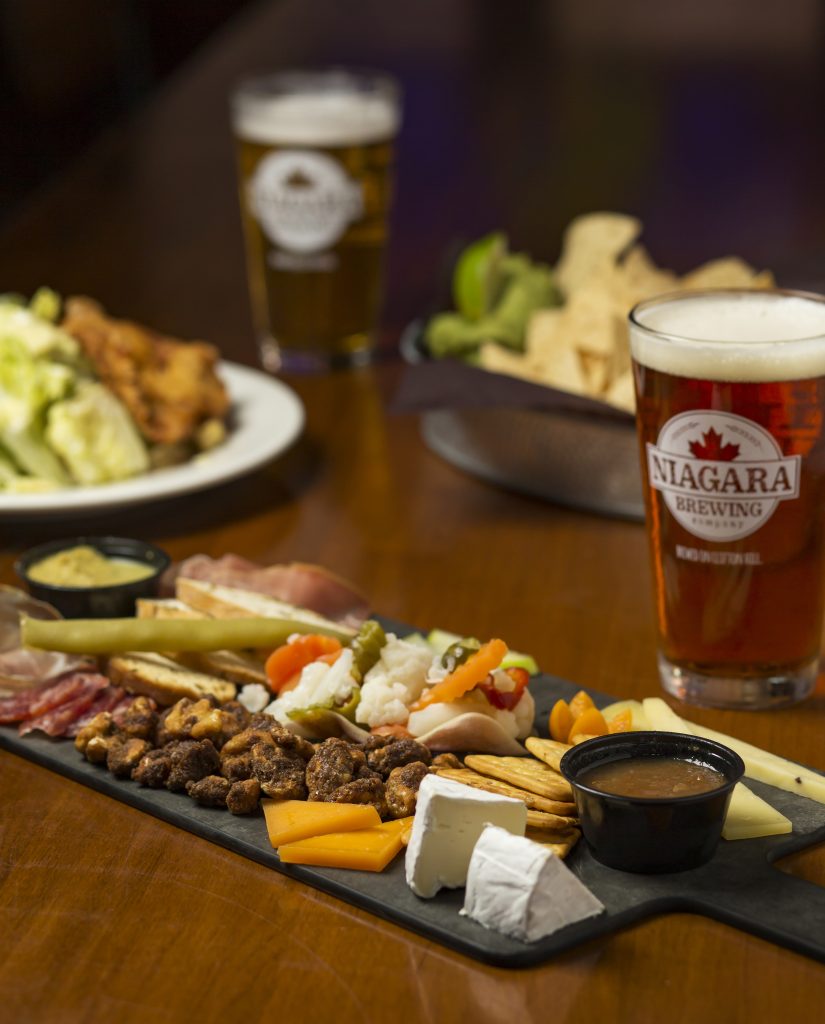 Wondering what dishes would complement the flavours of our Best Bitter? Its versatile profile makes it a fantastic partner for a range of culinary delights offered on our Kitchen Menu. Whether you're indulging in the best chicken sandwich in town, one of our juicy 8oz burgers, or savouring the variety of our Meat & Cheese Combo Board, Best Bitter's harmonious blend will enhance your dining experience.
Join Us in Celebration:
We invite you to join us in raising a glass to celebrate the arrival of Best Bitter to our rotating taps. During your visit grab a seat to take in live music from some of the best musicians in the Region, who fill our space with live music from open to close each day. Stop by Niagara Brewing Company at the corner of Falls Avenue and Clifton Hill and immerse yourself in the ambiance of our brewery, enjoy craft beer hoppy hour specials, and relax on our outdoor patios.
Crafted with tradition, innovation, and a passion for exceptional taste, Best Bitter is a must-try for anyone seeking a harmonious blend of malt and hops. We're incredibly excited to share this brew with you, and we look forward to your visit to the Niagara Brewing Company.
Stay tuned for more updates, our next release captures the spirit of Fall in a glass!