Craft beer enthusiasts and Niagara Falls adventurers, get ready for a taste of nostalgia and a splash of Niagara Falls craft brewing history! The newest addition to our rotating taps of exciting craft beers puts the spotlight back on one of our originals -Amber Eh!  One of our early signature craft beers, the ale has been cherished by countless visitors to our Niagara Falls craft brewery. Allow us to take you on a journey through flavors that capture the heart of Niagara Falls.
Amber Eh!: A Classic Craft Beer Tale Amber Eh! is a brew that goes beyond mere taste. It's a story of craftsmanship, a tale that narrates the origins of craft beer at Niagara Brewing Company. This fan-favourite brings together the caramelized richness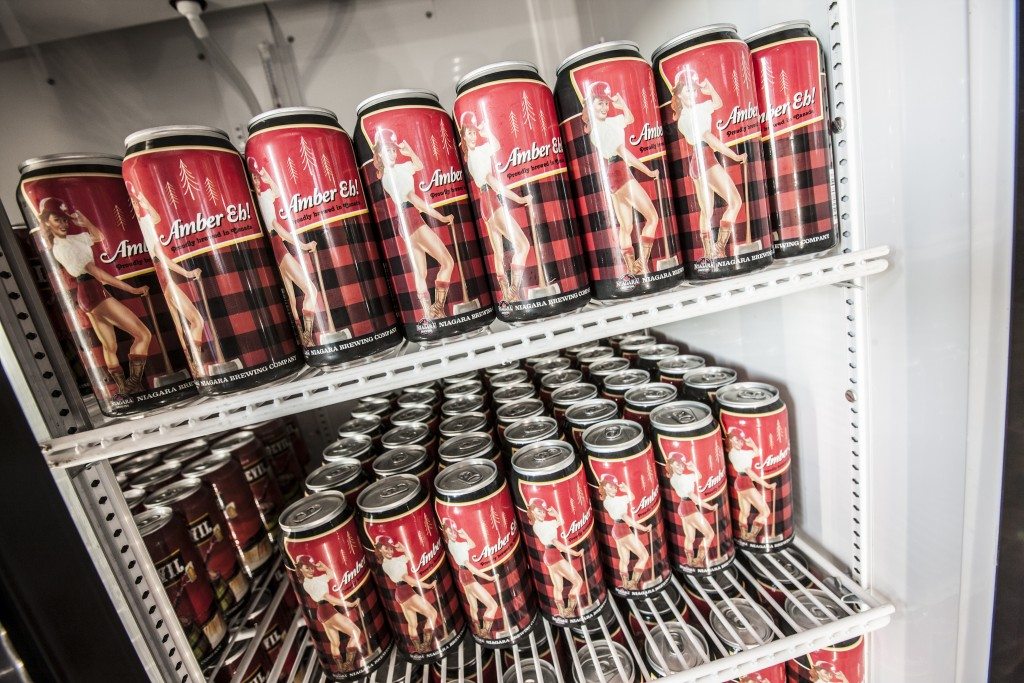 of malt and a perfectly balanced hop profile, resulting in a beer that echoes the beauty of Niagara Falls. Amber Eh! dips back in the archive and was one of the first beers that was developed, and produced for sale by the can at our brewery.  A slightly cloudy amber beer (due to being unfiltered) it offers a clean, hop bitterness and citrusy aroma.  It pours at 4.7% ALC and 35 IBU's and is the perfect addition to a beer flight of award-winning craft brews.
Breathtaking Views, Flavourful Moments Imagine indulging in Amber Eh! and our selection of flavourful craft beers on one of our two outdoor patios. Soaked in sunshine or under starry nights each offers views of the bustling tourist district, while our upper patio presents a view of Niagara Falls.
A Symphony of Tastes and Sounds At Niagara Brewing Company, we are dedicated to crafting an atmosphere that enhances your senses. What pairs better with award-winning craft beer than live music? Our daily live music sessions from open to close create a lively atmosphere that complements the experience of relaxing with a cold beer. Catch some of Niagara's best live musicians at the brewery to make your craft beer experience a symphony of tastes and sounds.
Crafting Community in Niagara Falls Nestled right across from the mesmerizing Niagara Falls, our brewery isn't just a place to enjoy delicious beers – it's a journey through time and taste. When you seek an authentic craft beer experience in Niagara Falls, your search ends here. Niagara Brewing Company stands as a homage to craftsmanship and camaraderie.
Amber Eh! at Niagara Brewing Company is more than just a beer; it's an experience that bridges the gap between taste and tradition. Join us as we reintroduce this timeless classic and invite you to relish the fusion of flavors, melodies, and the mesmerizing aura of Niagara Falls. Here's to celebrating Amber Eh! and the Niagara Brewing Company – where every sip is an ode to craftsmanship and the Falls' everlasting charm.