Summer is the season of sun and refreshing beers, so if you're a craft beer lover looking for some exciting summer beer celebrations, then don't miss these awesome craft beer events and festivals happening in Niagara and beyond.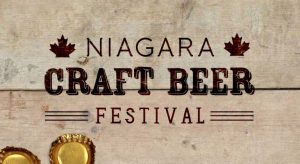 Niagara Craft Beer Festival
This year's Niagara Craft Beer Festival is happening on August 6th and 7th and is guaranteed to be bigger and better than ever. Set in beautiful Port Dalhousie overlooking the Martindale Pond, the 3rd annual Niagara Craft Beer Festival will feature more than 100 craft beers and ciders from across Ontario, delicious food from top local chefs, restaurants, and food trucks, live music, and an exciting games area where you can play favourites like ping pong and bocce. It will be an unforgettable weekend that any craft beer lover in Niagara won't want to miss.
Toronto Craft Beer Festival
The Toronto Craft Beer Festival is coming up June 23rd to 24th at Ontario Place, celebrating independent craft brewers with great craft beers and ciders, delicious food, live music, and fun activities in a cool outdoor setting. Tickets for this exciting festival are on sale now and a portion of the proceeds goes to Second Harvest Food Rescue, which helps to bring fresh and healthy meals to people in need.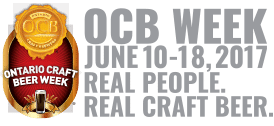 Ontario Craft Beer Week
June 10th to 18th is officially Ontario Craft Beer Week and for 9 days you can stop by a number of participating breweries throughout the province, including Niagara Brewing Company, to celebrate locally-brewed beer and the thriving Ontario craft beer industry with a number of special events and festivals. Find out where and when these special events are happening and get ready to celebrate all things craft beer.
Friday Night Vibes and Hoppy Hour
Come and visit us at our brewery on Clifton Hill this summer for daily Hoppy Hour deals like $4 beer specials from 3-4pm and 7-8pm daily. And on Friday nights we're also hosting a Friday Night Vibes event where you can sit back with a beer and see amazing live performances from local music duos.