As we say goodbye to Summer, we are still holding on to the season and the flavours that highlight its beautiful time of year. A new season means new opportunity, which is why were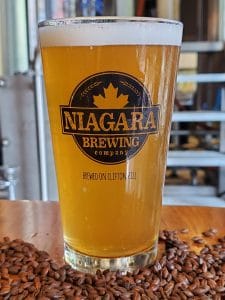 inspired to introduce a new Craft Beer to our rotating taps – Tangerine Sour!
As a classic German sour beer with a tangerine twist, this beer is highly carbonated and very refreshing, and is characterized by a clean lactic sourness. The malt flavor of this new beer is slightly reminiscent of bread dough spiked with a tangerine aroma.  Its vibrant orange color will catch your eye and is very photogenic. This brew will satisfy your taste buds with its uplifting tangerine flavor and aroma, and of course the stimulating sourness.
While we are committed to brewing exceptional beer, we continuously strive to develop new tastes to perfection and hope you enjoy the range of brews we bring to the table.
Join us in savoring Summer's flavours with our new Tangerine Sour as we move into a new season, and enjoy delicious Craft Beer on our rotating taps!