As the world rebounds, and spring brings a new optimism, we've created an IT List of the big three trends that will dominate the year in brewing.
Online Shopping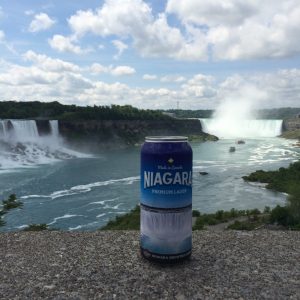 From our door to yours! We heard you and have brought back our online store so you can purchase and enjoy our award-winning craft beer at home!  While we would rather have you visit our location and enjoy our patios at the corner of Falls Avenue and Clifton Hill, in the meantime, you don't have to miss out on our brews.  Order online and we will ship it to you anywhere in Ontario. Brewery e-commerce hit a high water mark in 2020 with many breweries; Niagara Brewing Company included, launching online stores to make lockdowns a little less dreary.
IPA is on Trend
The devil is in the details, and IPA's are leading the way in the beer market. Our Beerdevil IPA is quite the character. A devilish IPA that blends a high hop aroma and a caramel-like, toasted malt flavour. It's bold and bracing like the daredevils it honours, proving that the risk is definitely worth the reward at 6.5% ALC. and 62 IBU.
Lager Love
Consumers in uncertain times return to the classics searching for comfort and familiarity, and that has propelled the love for classic lagers. Our Niagara Premium Lager is an award-winning craft beer that celebrates the natural beauty and force of Niagara Falls. Crafted in honour of the awe-inspiring power of the Falls, this thirst-quenching premium lager offers a clean-drinking, medium bodied brew. Distinguished by malt sweetness and a cascade of citrus flavours it's as impressive as the mighty Niagara itself.
We can't wait to welcome you back to Niagara Brewing Company…In the meantime, order online and enjoy our craft brews at home!