Our newest craft beer is the life of the party!  Samba Juice Pale Ale, is packed with juicy fruit flavours.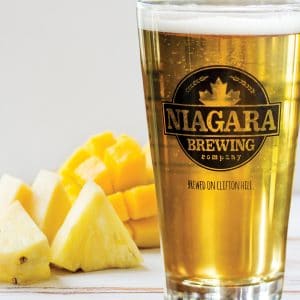 A classic golden colour with hints of orange, this pale ale is all about the tropics. Complex flavours and aromas feature pineapple, mango, candied orange and tangerine. Light bodied with a tight, persistent head, Samba Juice Pale Ale packs a serious hop punch without knocking you out with bitterness.
At 24 IBU / 5.3% ALC. with a dry finish, this is the perfect beer for a hot summer's day, and best enjoyed on our patio while enjoying daily live music!
Samba Juice can be found on our rotating taps
Stop in for a cold brew at the corner of Falls Avenue/Clifton Hill!