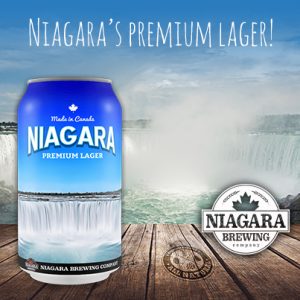 If you want to enjoy some Niagara Brewing Company beer but don't quite have the time to make it over to our brewery on Clifton Hill, you can now purchase two of our finest and most popular brews- Niagara Premium Lager and Beerdevil IPA- in select Beer Stores across the Niagara Region.
Our Niagara Premium Lager is the perfect thirst-quenching beer for summer, offering a medium-bodied brew, pleasant citrus flavours and a delicious malt sweetness. It recently won silver for best craft lager at the 2016 Ontario Brewing Awards, so you won't want to miss out! And if it's a bold and bracing beer that you're after, make sure to pick up some cans of our Beerdevil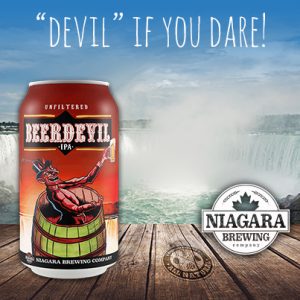 IPA, which offers a high-hop aroma and caramel-like, toasted malt flavours.
So if you're in the Niagara region and want to experience some refreshing and delicious local craft beer, stop by the Beer Store and pick up some cans of our Niagara Premium Lager and Beerdevil IPA. To find out the nearest Beer Store that carries our beer, visit www.thebeerstore.ca/beers/ and search for us!